MPNPT Bulgaria
€150,000 Guaranteed!
The third MPN Poker Tour festival of 2018 will see a first visit to the Platinum Casino Sunny Beach on Bulgaria's Black Sea coast, from July 5- 8.
Players will have a choice of starting day: Day 1A July 5th or Day 1B July 6th. Online satellites start 28th March.

The package

Each package

is valued at

€1,500 and includes:
Entry into the €550 Main Event (€150,000 Guaranteed)
Entry into the €150 Side Event
Accommodation for four nights at the hotel

W

ela Hotel Sunny Beach

for you and a guest

A Players Welcome Party where you can meet the other players and the MPN staff
€250 Travel and expenses
*You may transfer your side event ticket to a guest if you wish. If you do not transfer your side event ticket but are unable to play because you're still playing the main event, we'll refund the buy in to your MPN account. Otherwise, the side event entry is not refundable or exchangeable.

Qualifications at OlyBet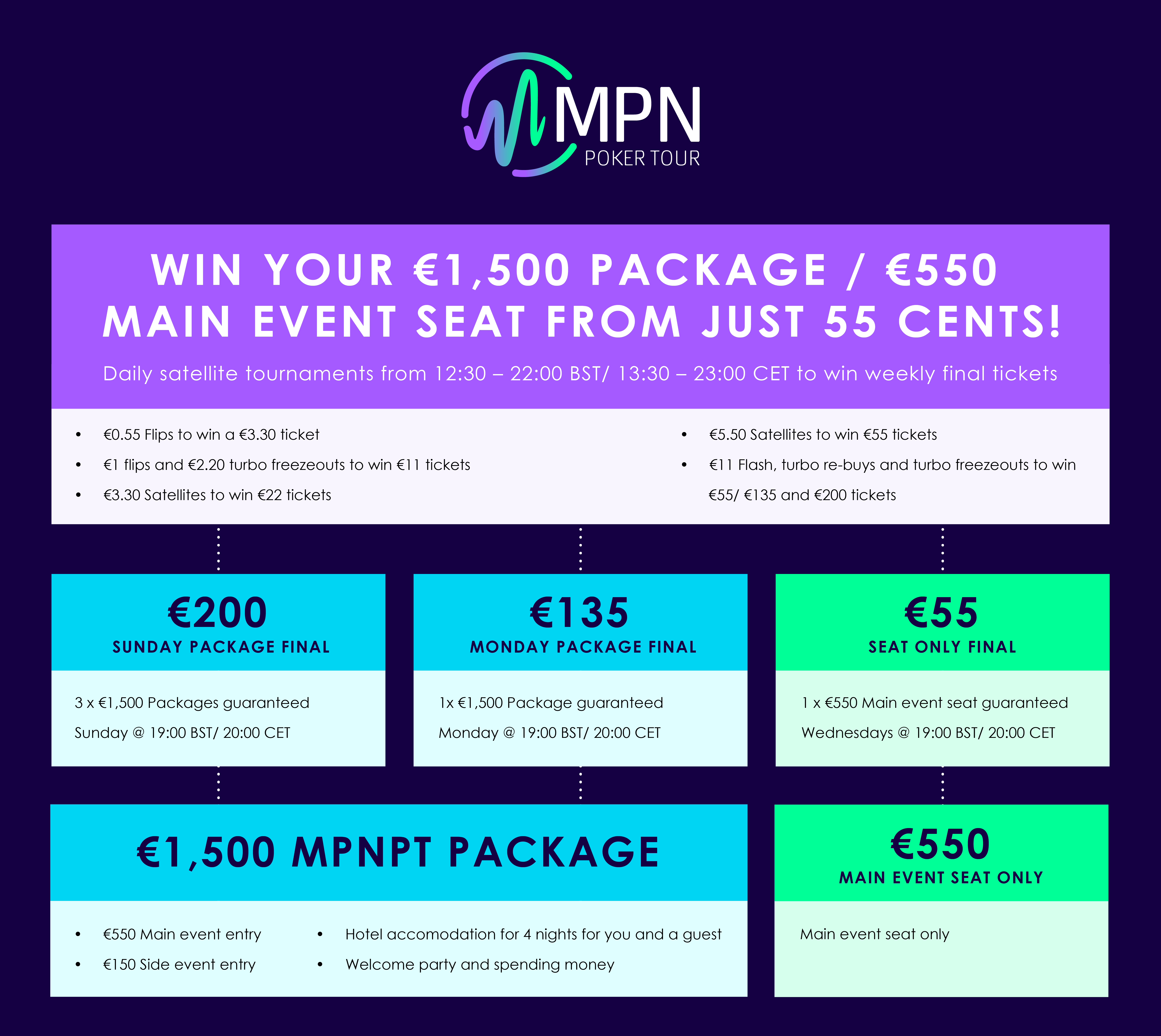 Hotel & Venue
Packages include four nights in the Wela Hotel Sunny Beach for you and a guest. You will check in on July 5th and check out on the morning of July 9th. The casino is located 11 minutes walk from the hotel.
If you require any additional hotel nights, please let us know and we'll try to arrange something, but we cannot guarantee that additional nights will be available.
You are responsible for any additional charges to the room. When you check in, you might be asked for a credit card to cover any room charges. Nothing will be debited from your card unless you do charge something to your room.
Getting There
The easiest way to get to Sunny Beach is to fly to Bourgas airport which is around 30 mins drive to Sunny Beach. You can also fly to Varna, however the transfer time is around 1hr and 40 mins.
Local Information & Climate
The currency in Bulgaria is the Bulgarian lev (BGN)
Temperatures during summer in Sunny Beach are quite high with average high temperatures of 29 degrees Celsius.
See also our Flush Royale campaign - Hit a Royal Flush, win a €1,500 MPNPT package!

For more information, click here.