In a house with a mouse. In a boat with a goat. You can play it here or there. You can play it anywhere. You can play again and again. Built in a fancy modern technology called HTML5, our mobile client works on all popular Apple and Android devices.
OlyBet Exclusive Mobile Poker €10,000 Giveaway in May!
We have €10,000 to giveaway to exclusive for our players who pick up their mobile device and play just a single hand!
From May 1st until May 31th or the €10,000 prize pool has been given away, playing just one raked hand on mobile/tab will award you €1 cash instantly. Play a further 19 hands and you'll instantly be awarded with a further €2 cash, and if you play at least 100 raked hands in may then you will get total €13 extra money, as simple as that. Although if you do chose to play on a boat with a goat, you run the risk of complicating the process.
Play now!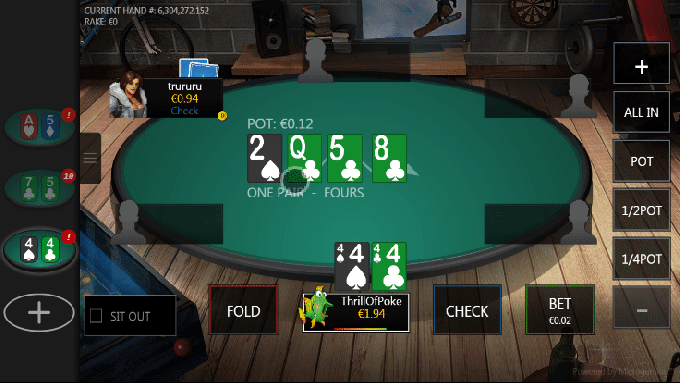 NB! Our system collects €0.01 in rake for every €0.20 in the pot. This means that for a pot of €0.39 only €0.01 is collected in rake. This 'rounding down' means that the effective rake rate will be less than 5%, significantly so for some pots. No rake is taken on pots of €0.19 or less and "No flop, no drop".
Terms and Conditions